Photo / Video / Drone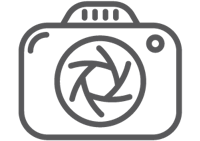 Here at Leffers & Rook we strive to show your home in the best light possible. Every property is unique and will require different strategies for marketing. We offer the right package for your home. Avoid using the "iPhone" REALTOR®, ensure professional photography is done, professional videos are taken, and if possible professional drone footage as well. Check out our site to see some of the work we have done, and give us a call to see your home displayed using nothing but the best!
Active Marketing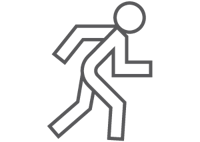 We feel it is extremely important to be actively searching for buyers for your property. We are the not the team to sit back and relax once the sign is up on your front lawn. Before things start rolling, and during the entire process we are constantly searching for potential buyers. They could be in our network, in our offices network, or from past REALTORS®` that we have dealt with. We will make the calls, send the emails, and continue our pursuit to sell your home for top dollar.
Technology and Apps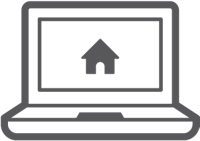 In today's market things can happen fast! There are often multiple offers, and a ton of competition to beat out for the home of your dreams. We understand that your life is busy as well. How do we combat our competition and assist our client in accomplish their goals? We use the best property search app, we use electronic signature apps, we have a scanner app, an efficient website, updated social media, constant market stats review, group chats, photo-video editing, and much more. All of these things ensure that we are as efficient as possible, and we have everything we need while on the road, and on the move for YOU.
High Online Presence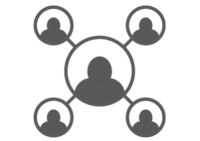 We all know this world is becoming more and more tech-savvy each and every year. With that in mind, we make sure your house is uploaded across the internet including our website, craigslist, REW, Realtor.ca, and oh so many more. Next comes the most popular social media sites, Facebook and Instagram, where we connect and network with many people from the industry and beyond. We have a large following, and on top of that we spend some serious $$$$ to ensure our sponsored ads are in front of as many eyes as possible! Check out our latest listings and sales to see our handywork.
Mail Campaign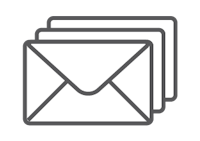 We also still believe in getting your house advertised the tried and true way. In the mail. We are part of the Langley Real Estate Guide with a full page spread that gets mailed to 24,000 homes every month. We also do bi-weekly mailouts to targeted areas, including a just listed / just sold mail walk to all of the surrounding homes near you. All of this to make sure your home gets max exposure.
Have any questions about what we can do for you? Give us a call today!